Last week on the 18th and 19th of January, the team of ACCESS was pleased to take part in the iN4iN (Intelligence for Innovation) Conference 2023 at Leipzig University, which was hosted under the title "USE OF DIGITAL TOOLS FOR ENTREPRENEURSHIP COACHING AND TEACHING". As one part of the agenda, Sandy Adam and Matthias Grahl from the ACCESS Leipzig Team were speaking about the usage of a Wiki as a modern type of knowledge source and introduced the ACCESS Wiki to the audience as an important and helpful tool for the further development of coaching processes between lecturers and students. On the second conference day, Sandy Adam together with her SEPT colleague Anne Bastian additionally hosted a workshop about the topic "Hands-on e-coaching at HEIs".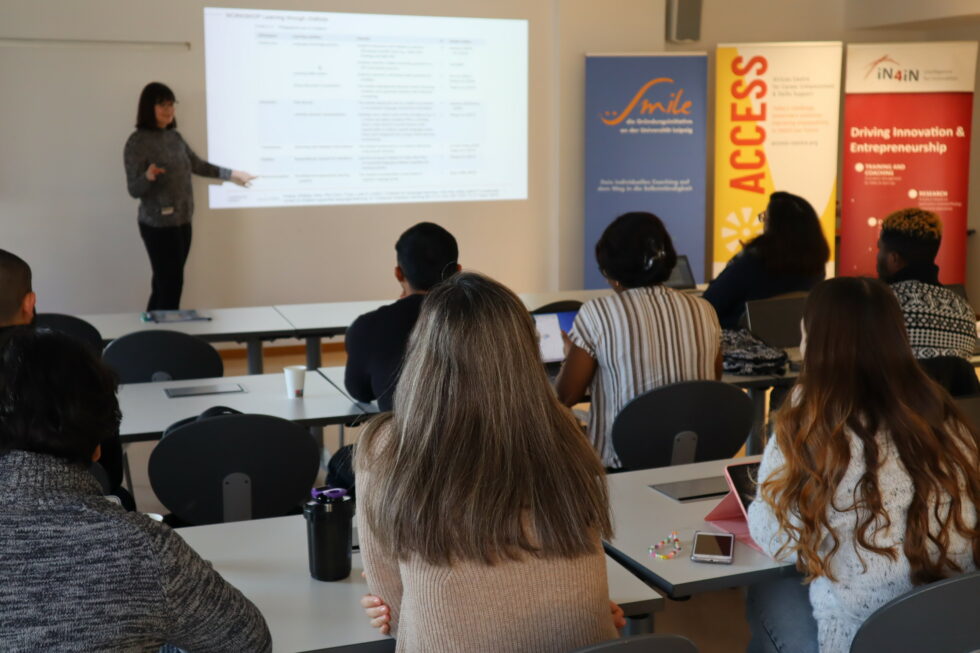 The conference audience of around 70 participants on site and around 100 participants online concluded, that in the present and in the future the integration of Electronic coaching (e-coaching) is an inevitable methodology for every lecturer who coaches, mentors, teaches and supervises students and graduates at HEIs (Higher Education Institutes) and intends to do it in a sustainable and time-efficient approach.
Find more information about the iN4iN Conference 2023 here.
Visit the ACCESS Wiki here.