About reconciling the connection between academia and the corporate world, the ACCESS Partner Kwame University of Science and Technology (KNUST) has hosted an expert panel discussion on 'The role of external stakeholders in the Development of employable skills.' The discussion formed part of the African Centre for Career Enhancement and Skills Support (ACCESS) International Summer School held from 16th to 20th May, 2022.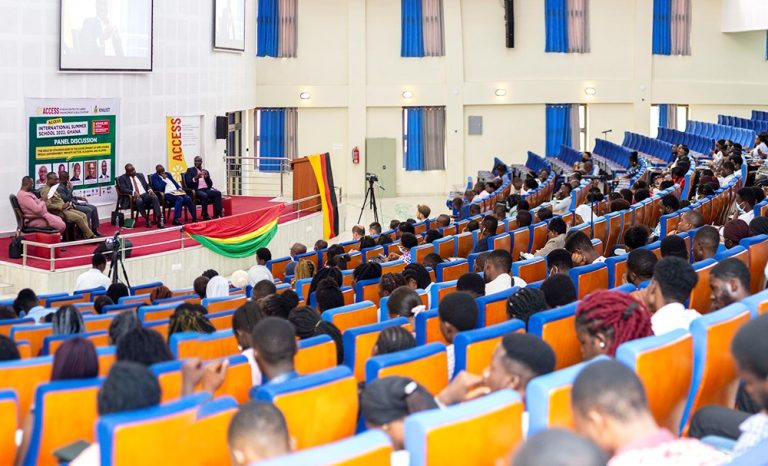 The Panelists were drawn from government ministries and agencies, private sector, academia, and alumni. Panel members included; Mr. Coby Asmah, the CEO of Type Company; Mr. Seth Twum-Akwaboah, CEO of Association of Ghana Industries; Dr. Paul Kwadwo Addo, Former Deputy Director General of IEPA-UNESCO, West Africa; Dr. Ahmed Jinapor, Deputy Director General of Ghana Tertiary Education Commission and Mr. Martin Yaw Asamoah, Group CEO of Intermarket Group.
The whole article about the panel discussion can be found here on the website of KNUST (Ghana).