RESEARCH PILLAR

|

OUR PHD CANDIDATES
Welcome to the overview to our PhD Programme! 
We have rigorous selection criteria that prioritize talented and dedicated candidates that focus research topics which address the most relevant questions and challenges the ACCESS Project tries to find solutions for.
Once admitted, our PhD candidates embark on a challenging and rewarding journey structured around multidisciplinary research institutes, detailed seminars, and independent research projects. We encourage collaboration and provide a supportive academic environment. We are specifically thankful for the various and different multidisciplinary experiences, methods and specialist who help to shape our PhD Scholarships.
Our candidates have the opportunity to pursue research in a wide range of topics, from the sciences to the humanities and social sciences, IT, engineering and more. We are committed to providing the resources and support necessary for our candidates to achieve their academic and professional goals.
Explore this site to learn more about our PhD Programme, selection criteria, process, and candidates. We look forward to welcoming you to our academic community.
Let's start with a preview of our PhD Candidates!
PhD Topic:
University Spin-offs / Academic Entrepreneurship Coaching
1st Cohort
PhD Topic:
Adoption of digital marketing in entrepreneurial universities for empowerment of the Youth: a case of Kenya.
1st Cohort
PhD Topic:
Developing Internationalization Competence of SMEs in African Emerging Economy: The Role of University–Business Linkages.
1st Cohort
The
criteria
process
involved stakeholders
of the ACCESS PhD Programme
Degree
Field of Study
Topic
Countries
Degree
The first requirement is that the applicant needs to hold an excellent Master (or equivalent) degree.
Field of Study
Topic
Countries
Centralization
Shortlist
ACCESS | Evaluation
Selection
Centralization
The application process is structured as a centralized application format.
Shortlist
ACCESS | Evaluation
Selection
1st PhD Cohort (2020 - 2023)
Biography: Christopher Boafo holds an MBA (Small and Medium Business Studies) from Leipzig University. In this university, he works as a Junior Researcher at the International SEPT Competence Center while enrolled as a PhD Student at the Faculty of Economics and Management Science. At SEPT MBA in Small and Medium-sized Enterprise (SME) Development, he teaches aspects of Internationalization of SMEs.
Current Research Project: University business linkages in Ghana
Research Interests: Christopher current research interests are focused on university-business (SME) linkages, informal firms, and enterprise clusters in the context of Africa. Across these fields, he conducts research from the lens of international entrepreneurship and international business competences.
Academic CV:
Since July 2020: PhD Student, Faculty of Economics and Management Science, Leipzig University
2016–2018 MBA in Small and Medium Business Studies, Leipzig University
2008–2012 B.A. in Publishing Management, Kwame Nkrumah University of Science and Technology, Ghana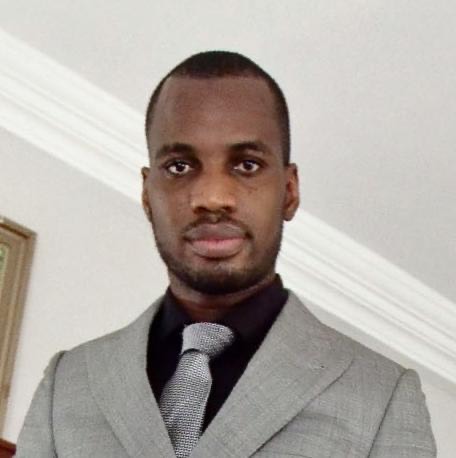 Email: aureletoni@gmail.com
Host University: IRGIB Africa University | Benin
Biography: Jean Marc is originally from the Benin Republic, but lived for several years in the United States where he gained a background in computer science and ICT.
Current research project: University Spin-offs / Academic Entrepreneurship Coaching  
Research interests: Entrepreneurship, Education, Strategy
Academic CV:
MBA – IRGIB Benin-2020
BSC – Information and computer technology-2016
A.S in Computer science- 2013
Email: da54quse@studserv.uni-leipzig.de
Host University: Mount Kenya University (MKU) | Kenya
Biography: Having studied Bachelor of Commerce and Master in Business Administration with a specialization in marketing option, I joined the African Centre for Career Enhancement and Skills Support (ACCESS) project research team at Universität Leipzig as a research fellow.
Current research project: Social customer relationship management in universities
Research interests: Business information systems, social media, employment
Academic CV:
2012 BA in Commerce
2015  MBA with a focus in marketing
2020 to date: Pursuing Ph.D. Business Information Systems