RESEARCH PILLAR

|

CONFERENCES & PUBLICATIONS
Welcome to the overview of conferences our ACCESS PhD candidates have participated in and contributed to! We express our gratitude for their contributions and efforts in advancing the research topics within their respective fields and our contributing to the outcomes of the ACCESS project.
Here, you will find a collection of conferences that have provided an exceptional platform for our talented PhD candidates to showcase their research findings and exchange knowledge with fellow scholars from around the world. Each conference represents a unique opportunity for them to delve into diverse themes, engage in thought-provoking discussions, and foster collaborations that transcend borders. An opportunity that helped them to grow as researchers as well the advancement of their topics.
The diversity and reach of the topics presented by our ACCESS PhD Candidates demonstrate the relevance of their research in various domains, addressing pressing global challenges and exploring novel perspectives. None of this would have been possible without the ACCESS project and its funding bodies. The project's commitment to fostering academic excellence, promoting interdisciplinary collaboration, and nurturing a vibrant research community has played a pivotal role in facilitating our PhD candidates' participation not just in these conferences but also their future engagements.
Timeline | Conferences (2021 - 2023)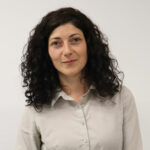 Enrica Audano
Coordinator for ACCESS (Research)
Leipzig University | SEPT
enrica.audano@uni-leipzig.de
+49 341 97
Wyatt Constantine
Coordinator for ACCESS (Research)
Leipzig University | SEPT
wyatt.constantine@uni-leipzig.de
+49 341 97