ACCESS kindly invites you to participate in the AGEA Business Idea Competition 2023 Grand Final.
Date: Monday, 31 July 2023
Time: 14:00 – 16:00 GMT (16:00 – 18:00 CET)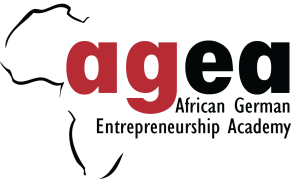 Seven (7) idea teams from universities in Ghana (KNUST, UDS and GCTU), Nigeria (University of Ibadan), Uganda (Makerere University), Tunisia (University of Sfax) and Zimbabwe (University of Zimbabwe) have made it to the finals. They will present their ideas through promotional videos for the chance to be winners of their respective categories. The jury and audience will select the winners.
Your participation will be much appreciated. Join us to support the promotion of academic entrepreneurship in Africa.
CLICK HERE to join the final event!
For more information about this event, please visit: www.ageacademy.de